First Engineering Departments Forum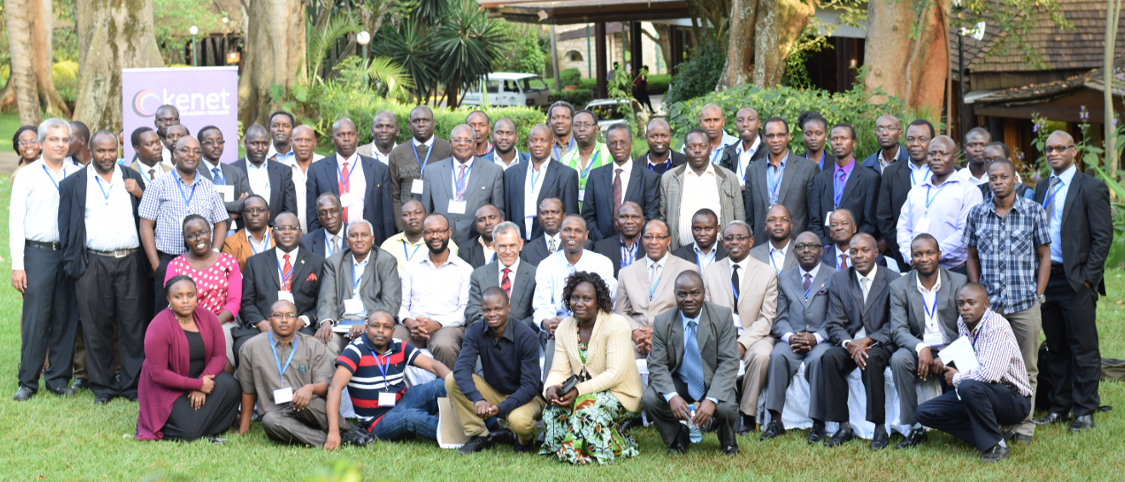 The first engineering education forum held on October 30, 2015 at Safari Park Hotel Nairobi
The first engineering education forum was organized by KENET on October 30, 2015 at Safari Park Hotel Nairobi, what an opportunity for engineering department's heads to share their views on engineering sector. As always, KENET offer full board and accommodation to participants coming from universities outside Nairobi, a night before and after the forum.
The forum started at 7.30am with the registration of members by KENET secretariat, this was followed by a warm welcome and introduction by Prof. Timothy Waema and a statement on "Context of Engineering Education and Research in Kenya and forum objectives" by Prof. Meoli Kashorda from 8.15am and 8.30am respectively. Members of special Interest Group (SIG) on Engineering Education who were awarded grants for engineering innovations presented their projects and it was amazing to notice how engineering education can be changed through emerging technologies around the word in this case, re-imagining teaching of electrical engineering courses with Raspberry PI a project funded by KENET. A series of presentations followed thereafter before lunch break.
At 12.45pm, participants took a break to enjoy their lunch which was served at the pool side. A cool breeze from the western side of the hotel offered a serene environment to enable participants forget the usual noisy highways in the city. Well decorated tables and chairs by the pool also brought memories of domestic tourism to the visitors.
After a memorable lunch, members formed groups to discuss the key findings of the survey. Below are some of the topics subjected to discussion.
    Engineering department budgets,
    Data collection
    Capacity building for heads of departments
    Measuring research and innovation outputs
    Enhancement of production of engineering faculty
    Curriculum versus production of dynamic engineers.
However, after a very lively and interactive discussions among members, it was observed that some of the data were not accurate and that there were many data gaps in enrolment, graduates and faculty numbers. This prompted a recommendation from deans and heads of engineering departments to validate data and a proposal that research assistants be selected from engineering departments.